Mailboxes...
This one was for my Dad, he has a place in the woods that's why he calls it "Gobbler's Knob". I can put whatever you want on it, flowers, animals or just your name and house number.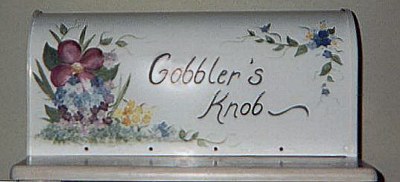 Stools, Benches and Chests...
I can do these to match your kitchen, bath or any other room you want to put them in. Just make sure you send me a picture of your decor!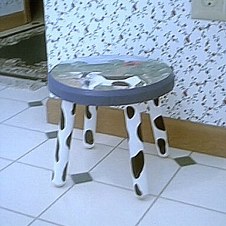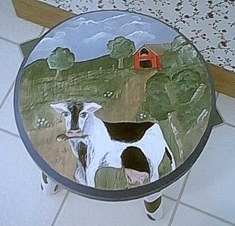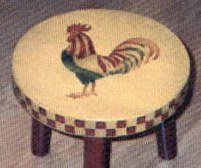 (These are shipped in pieces, so some assembly required!)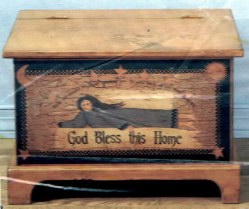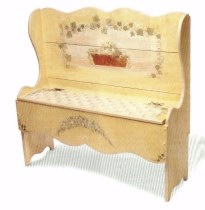 Line Art and Drawings
The only Line art I am doing at the present time is the fine line drawing of homes and businesses. The final project is a matted 8x10 printed on woven linen paper. If you are interested in having a hand drawn portrait of your home please send a photo of your entire home including any parts that may be hidden from view by foliage when looking at it from a distance. If you live within the Columbus, Ohio area I will be more than happy to take the photo myself. Here are some examples...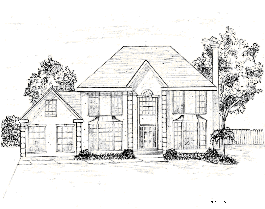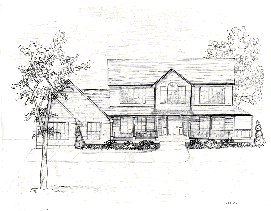 Here are a few of the paintings I've done....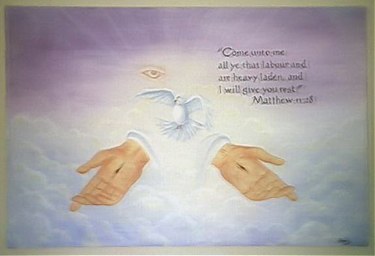 "Come unto me all ye that labour and are heavy laden and I will give you rest" Matthew 11:28