Here are some stencil projects, the costs on these vary according to design, but to have this done is usually less expensive than wallpaper or a border and you can coordinate the design to perfectly match your existing decor!

Ivy in a foyer...This is actually my foyer. Everyone that comes in likes it. It was done with different sized ivy leaf stamps.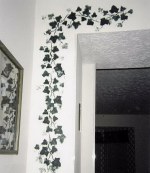 More leaves... This is a simple leaf stencil. It was very inexpensive and very simple, something like this would only be about $50 as border in a 10'x10' room.




Tiles... This stencil I made. The design idea came from a place mat. You get the look of a tiled backwash without the mess.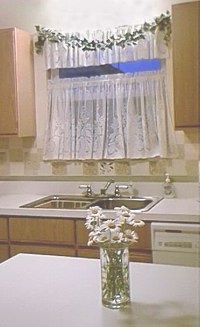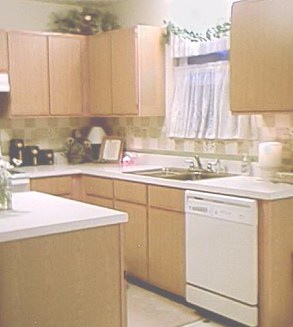 *** New Disney stencil designs coming soon!